About Hypnotherapy
Focus
Hypnotherapy is finding focus in a trance- like state and guiding you to the core of where your issue is manifesting in your life. It can be done through age regression and focus healing at that point. Unlike hypnosis, hypnotherapy is truly about starting the healing process. The two are similar in that that are conducive to a client relaxing; hypnotherapy takes the process so much further and uses the power of the mind and soul to help you heal.
Release
Hypnotherapy is about releasing built up negative energy to allow the body and mind to heal through the expression of emotion. Heart Centered hypnotherapy is a clinical certified process that helps clients focus on the healing process. The healing process is far quicker than talk therapy alone. And far more effective long term than drugs alone. Heart centered hypnotherapy helps you to understand what is holding you back from healing or from achieving your goals and becoming your authentic self.
Heart-centered
Heart-centered hypnotherapy addresses the underlying emotions feeding the issue a client may be suffering from. Effective hypnotherapy can quickly, usually in the first session, get right down to the source of the client's issue through age regression work.
In the hypnotherapy session, Hillary always begin with the current situation or a triggering event in the client's life. She then asks where these feelings are located in the body. A client may say in "my chest or stomach." She then has them express these feelings to relieve some of the stress from their body. This is a major component of what makes hypnotherapy so effective. Unlike the majority of counselors and therapists who have been taught to try to treat the feelings by talking about them with the client Hillary helps the client go deeper. Talking about feelings does not release or resolve them because emotions are not located in the brain. They are located in the body.
Hillary's practice is built on this heart-centered hypnotherapy. Her accreditation is from the Wellness Institute in Seattle, Washington, under the tutelage of Diane Zimberoff. Heart-Centered Hypnotherapy is built on a strong humanistic and transpersonal psychology foundation. Zimberoff studied with Fritz Perls, Eric Berne, and Virginia Satir. Then twenty-five years ago, she weaved the hypnosis component into her original therapeutic process that incorporated Gestalt therapy, Transactional Analysis (TA), transpersonal psychology, Reichian body armoring, and a family systems perspective. Diane spent several years in the 1970s studying in India with yoga and meditation Masters. The dynamic results are a gentle blending of the most powerful hypnotherapy regression techniques with quiet meditations.
Hillary continues her studies as she seeks to enhance her client's experience and results. She attends continuing education courses in Seattle four times a year.
Discover the power within you to achieve your goals.
Contact Me
Hillary's Profile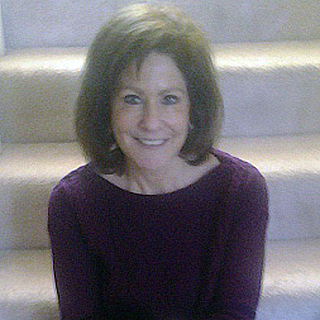 Hillary Merryfield
ACHT, MSW, LCSW, LSCSW
Hillary has over thirty 30 years of experience as a licensed clinical social worker. She is an MSW, LCSW, LSCSW; she is a clinical social worker in both Missouri and Kansas. And has recently added to her certifications ACHT; Advanced Clinical Hypnotherapist.
Starting her career in oncology and hospice counseling, Hillary soon founded her own private practice and opened Adoption Option, Inc. almost thirty years ago. She provides counseling to both the adoptive and birth parents and has a vibrant and active birth parent support group. Trauma for many birth moms inspired Hillary to study further on how to help her clients heal.
With her hypnotherapy counseling, Hillary has helped a wide variety of clients heal from many issues from chronic pain to post PTSD, substance abuse, depression and anxiety, and easing the pain of cancer.
A gifted counselor and healer, Hillary is dedicated to her clients' well-being. She offers one-on-one counseling and designs the session to address whatever the client needs.
Testimonial
See what people say about her work.
I come from a background of strong faith, having been raised a devout Catholic. In spite of my beliefs, I had profound anger issues that I really didn't understand. My entire life I've been angry and never sure whom I was angry with and why. I found Hillary and made the decision to try hypnotherapy. Through my counseling sessions with her, she took me back through my childhood and the point I had lost innocence. Hillary helped me claim it BACK and for the first time in my long life, I found my sense of self. I giggle; I laugh. I'm me! Hypnotherapy with Hillary has released my anger. I don't know how Hillary does it! Years of counseling never went deep enough. Hillary has changed my life.

Ariel

I have known Hillary for 32 years as the consummate professional. When my mom went into assisted living, I suffered trauma like I had never known. My blood pressure skyrocketed, I suffered panic attacks; my life was in turmoil. After two hypnotherapy sessions with Hillary, I released my anger and anxiety. My blood pressure went down. I highly recommend Hillary; she's personal, private and secure. Her guidance allows you to really let go what you need to.

Kris

Hillary is a skilled and compassionate therapist. Since my session with her, I have been able to navigate peacefully and can say even lovingly through some events in my life that otherwise would have not gone so well had the old feelings of numbness and discontent been there. I'm looking forward to my next session!

Joan

I experienced my first hypnotherapy session with Hillary and it was amazing! She made me feel so comfortable in the process and her gentle guidance made me feel relaxed and safe. To my surprise, I was very aware of what was happening and remember it well. It was like a conscious journey back into my past. I saw myself as a one year old, standing in my crib crying. I wanted out! I could see my pajamas and remarked at how I had no memory of ever wearing something so boyish and ugly. It was nighttime and I could hear my older siblings, mom and dad downstairs laughing and joking. I kept crying out but they did not come and get me. I felt unimportant and thought I didn't matter. As the baby of the family, it is not surprising that this would be a core belief to work through in my life. Even in that moment, I was able to realize that my perception was skewed. They weren't ignoring me, it was just time for me to go to sleep! This session opened up an incredible understanding of how limited my take on my life events could be and I have used that learning in so many ways since my session. Hillary is a master in her technique and I highly recommend a session with her if you are looking to break through old stuff in your life. Oh and a few days later, I was sent a collection of old family photos I had never seen and there was a picture of me in those ugly pajamas. I knew that was the perfect validation for me of the accuracy of my hypnotherapy session.

Darlene

I had been living my life with depression and my daughter introduced me to HIllary. Thought I would give hypnotherapy a try. In just three sessions, she has helped me deal with things from a different way and look at the world differently; more positively. Through hypnotherapy, I looked at the problems I had as a child. Now as an adult, I can deal with that child's problems.

I came away...just beautiful and more peaceful. Hillary just knows the right thing to say and draws you along. I didn't think I was hypnotized, but I was! I would definitely recommend her. I always thought I should go to a therapist; Hillary was the perfect match. I lucked out!

Carol

I have had a long history with a fear of heights. A psychologist referred me to Hillary for hypnotherapy. I didn't know what to expect and honestly, was quite a sceptic; a true non-believer. I saw Hillary a couple of times and felt great when I left...so relaxed, like a long Sunday nap. I now can deal with my fear. And her relaxation techniques have helped me in ways I hadn't imagined. I use deep breathing techniques; then I can deal with any situation. I have highly recommended Hillary to others and would do so again. She has been such a big help to me. It's been real positive and I am happy I have the chance to tell others about her.

Paul
Contact Me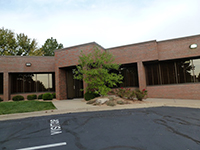 Hillary Merryfield
8655 College Blvd
Overland Park, KS 66210
(913) 209-2640